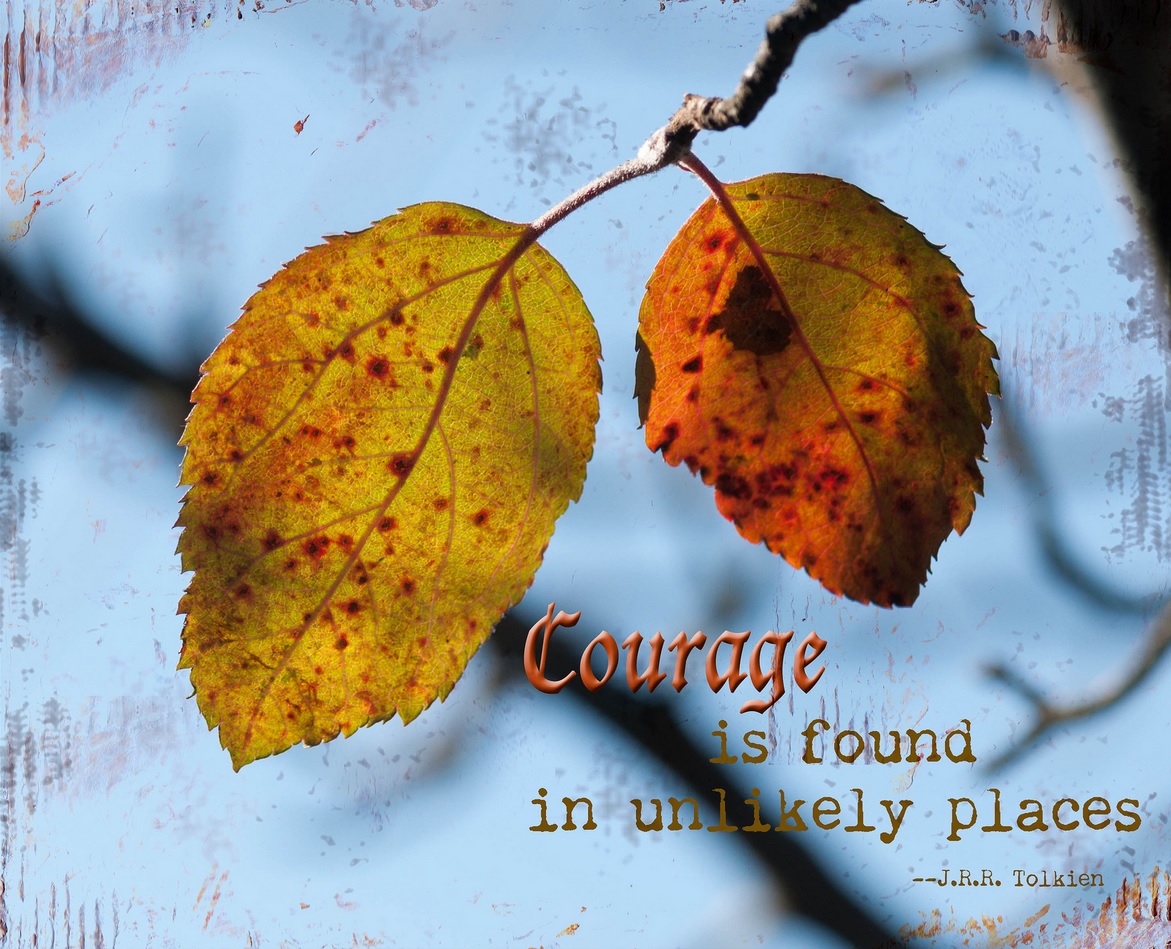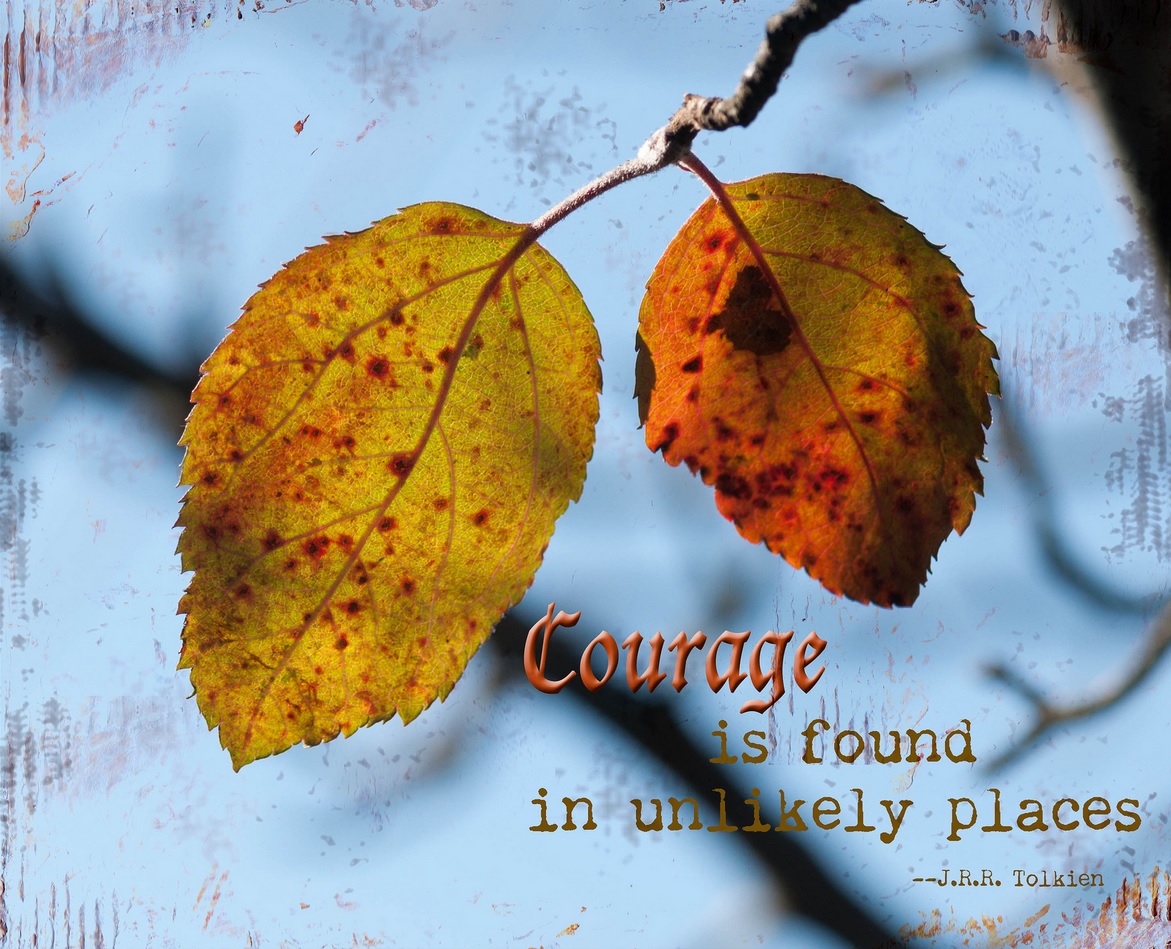 I had the joy and privilege of speaking to a room full of 300 of Toastmaster's International Leaders at their annual Leadership Conference recently.
At the same time, I had the chance to work on one of my own 5 C's of Leadership – Courage.
I've been coaching and speaking for years.  I've done the work and have multiple degrees, certifications…trained by experts all over the world.  I've even upped my game by learning other languages so I can do my work in other countries around the globe.

Translation:  I've prepared.

And I prepare before every time I step on stage.

Yet, there are times when I'm still challenged by something.
I'm stretched waaaaaay beyond my comfort level.

And I do it anyway.

Because I want to keep growing.
But honestly, mostly I do it because I can't not do it if I'm going to walk my talk. I can't not do it if I'm going to ask my clients and course participants to do the same thing.
And most importantly, I can't not do it if I'm going to play the game of creating change in the world.

Speaking into a room of trained Leaders, I shared a part of me and my life story I've NEVER shared in public.
And while I was practicing my talk, I couldn't get through one single practice without tears streaming down my face.
I just didn't know if I was ready to share this deeply.
I didn't know if I could make a difference in that room if I couldn't compose my emotional reaction to what I was sharing.

And yet I did…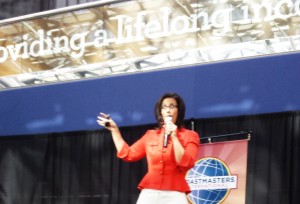 So sometimes, even I  need COURAGE.

Through discomfort and fear.

The kind that has you shaking in your shoes.
That has your mouth go dry.
That has you feel the kno in your stomach.

Because it's not about me when I step on stage or in front of a room.

Because it's bigger than me.

It's about the people looking back at me.
It's about their transformation and how stepping through my discomfort or fear might serve them.
It's about the lives they will touch and the Leagues of Leaders™ they will create.
As I said to the 300 Toastmaster International Leaders in that beautiful auditorium, COURAGE is about acting despite the fact you are experiencing fear not when you're without fear.

For Courage cultivates Leadership – and gives it wings to fly in the face of fear.
Now the last several months, I've really been working on reconnecting with a higher power so that I can take my message further and broader into the world.
To grow and stretch myself.
To step not a little but a whole hell of a lot out of my comfort zone.
To honor the Legacy I've been given to carry forward.

And that morning as I drove to the auditorium where I'd be speaking, my mantra was simply "I do not have this alone, God.  You've got to walk me through this."
For if I can touch just ONE life that will touch many others that will touch many others, the exponential reach of transformation is staggering.

In the aftermath, I can only tell you GOD was in that room.  I did not deliver my message alone.  It felt as though I "channeled" it (geez, I NEVER thought I'd say something "woo woo" like that!)

However it happened, it was indeed transformational – the measure by which I make that statement is the number of people who lined up to thank me afterward.
(actually I couldn't get to everyone before they had to shuffle off to breakout sessions)
And as they shared why or how it moved them or inspired them and even what actions they would take to put my message into action in their own lives and leadership roles, all I could think was "thank you God for getting me out of the way so I could give voice to what they needed to hear."

And all I know was that in the face of my fear, my Courage came from someplace bigger than me.
So that I could be bigger than me – and instead be as big as that audience of leaders needed.


Where are you willing to step out in Courage?
Where will you stand in the face of your fear to impact others and make a difference?
In what area will you get yourself out of the way so you can truly serve through your highest gifts?
What will you have to give up in order to have faith that you are everything you need to be and have everything you need to have and know everything you need to know – to fulfill your Legacy?