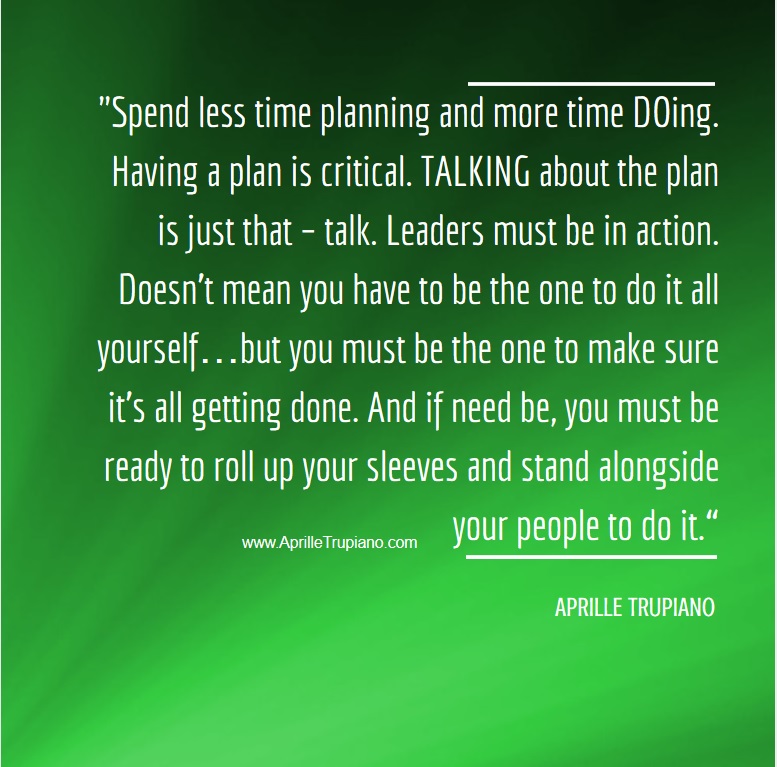 Being a person of ACTION is what gives you the life you love – not someone who TALKS ABOUT how it will be "when" or "someday".
Write down the ONE thing that's most important to you each day
Put ONE ACTION STEP on your daily "to do" list to make sure that get's accomplished
DO THE THING that will get you what you want most – no excuses, no avoiding, no thinking about it.
JUST. DO. THE. THING.